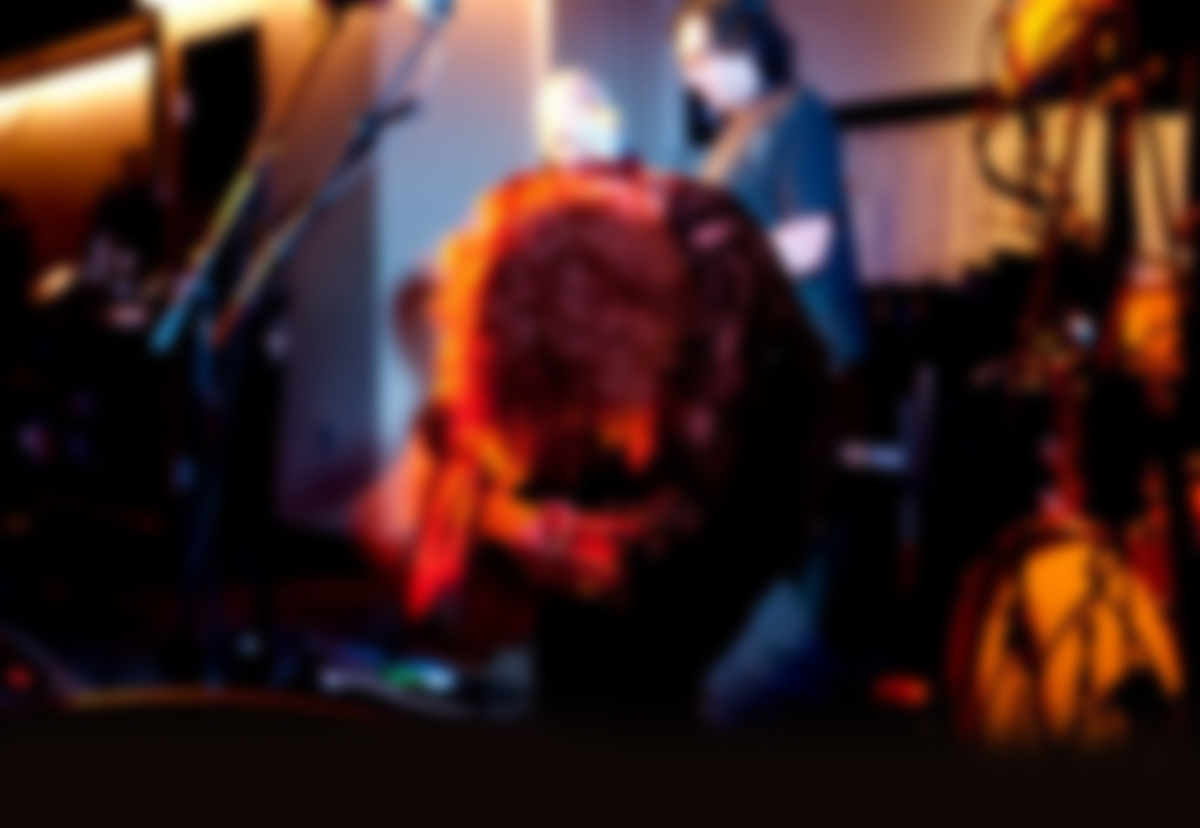 Vinyl underground
Detroit's Premier Party Band
We are The vinyl underground
Composed of five of Detroit's most decorated musicians, The Vinyl Underground boasts a range of material unmatched by any other band in the Midwest. The Vinyl Underground has performed at the North American Auto Show for 5 consecutive years, Autorama, The Motor City Casino, The Gem Theater and private parties from Traverse City to West Virginia.

Fronted by national and local award-winning singer, Chris McCall, the Vinyl Underground easily morphs into the band you need for the event you are hosting. Whether you are hosting a black tie event and need sophisticated music with a stand up bass, soaring vocals, horns and piano or a dance party featuring classic rock to contemporary covers including a wide range of Motown, the Vinyl Underground is your band.

There are few bands that can please nearly every age group in one night. We bring authenticity and energy to every song we play and do not play to pre-recorded music like so many bands are doing now. We are 100% live and pride ourselves on putting on a rock show all night, making our audience happy and keeping them on the dance floor. We treat every song, from Led Zeppelin to Adele or Sinatra to the Black Keys like a gift of experience.

We know that when you hire a band you are hoping for a particular experience, a night of dancing, a night to remember, a good time with friends and family. We will work with you to find out what your entertainment needs are, and you'll be glad you chose the Vinyl Underground.
Vocals, Guitar / Chris McCall
Vocals, Bass / Keith Malinowski
Vocals, Drums / Brandon Husken
Vocals, Lead Guitar / Duane Harlick
Vocals, Keys / Daniel Colfer
"Medley" // Live at Cowleys // 2.22.13
"Crazy On You" // Motor City Casino
"Roundabout" // Live at Cowleys
"Crazy // Motor City Casino // New Year's Eve 2011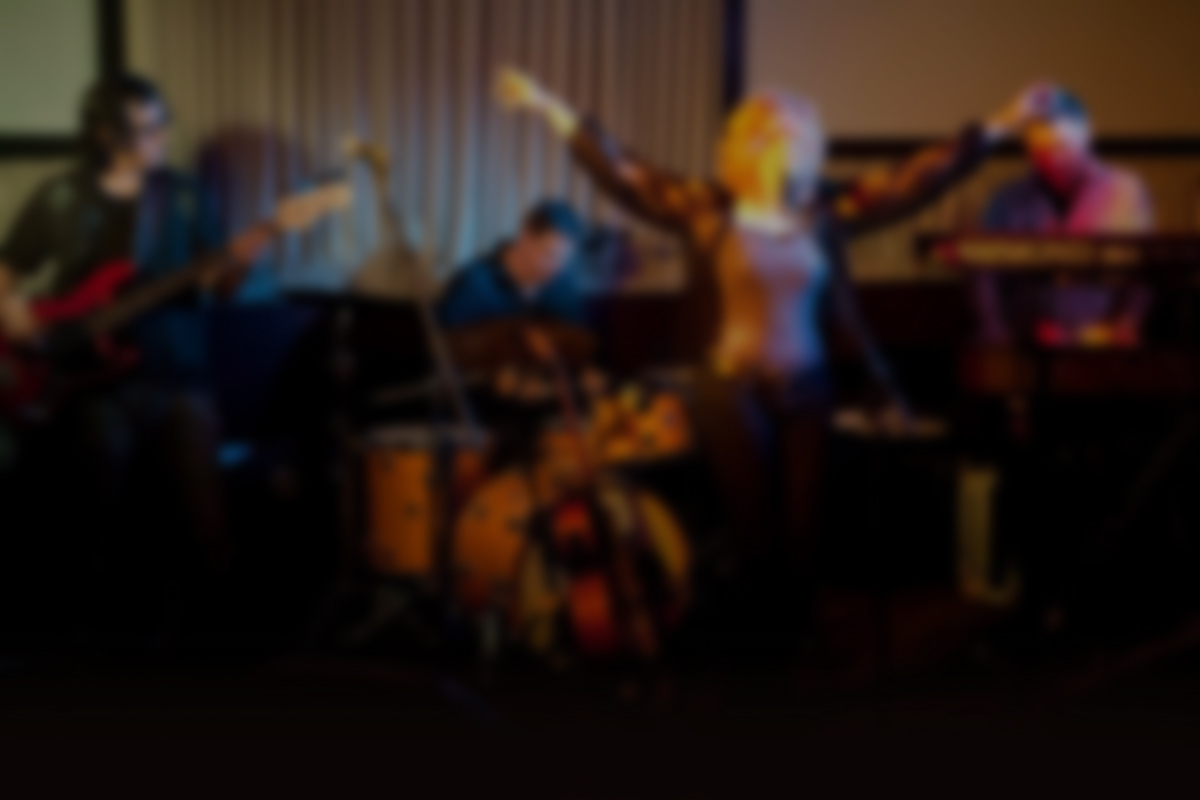 Reviews
WEDDING IN HARBOR SPRINGS, MI // 8.8.2015
We could not have had a better band for the wedding. We were looking for a band that could hit on classic rock, some old Motown and mix in some newer material to keep everyone interested and dancing. They had the dance floor packed from beginning to end. The musicianship of this band is incredible not to mention the vocal ability. Absolutely fantastic! I received so much positive feedback from guests. They are still talking about it. They will surely get some contact for future events from the performance. I cannot thank them enough.......K. Carolan
- Keith C
WEDDING RECEPTION IN PORT AUSTIN, MI // 8.2.2014
Keith, Chris and the band were great to deal with and provided awesome entertainment for my wedding. They had people from 3 years old to 75 years old dancing. I would highly recommend them for any event.
- Donald S
WEDDING IN DETROIT, MI // 6.28.2014
Great communication, learned new songs, even a John Legend song, and did a great job. They were professional, punctual, and their set lists were great. We let them feed off the energy of the crowd in regards to choosing songs and they did a great job. Still hearing good feedback from our guests. Highly recommend them.
- Jordan B
WEDDING IN DETROIT, MI // 08.31.2013
I booked Vinyl Underground for my wedding and they were excellent. They played a wide range of songs and were good at everything. Throughout the night many guests complimented the band sometimes saying they sounded just like the original song. I live out of state and had to plan my wedding long distance but Chris was always very responsive to my emails and promptly answered all my questions. They even learned my first dance song just for my wedding. Our evening started with smooth Jazz during dinner and transitioned into classic and modern rock for dancing and they rocked. Frank Sinatra, Led Zepplin, Rush, The Black Keys, it all sounded great.
- Jeff P
COUNTRY CLUB EVENT IN GROSSE POINTE, MI // 09.22.2012
The band was awesome. EVERYONE at the party gave them rave reviews!!!
- Thomas P
WEDDING RECEPTION IN PLYMOUTH, MI // 06.15.2012
We are so happy we decided to book Vinyl Underground for our wedding! They played a wide variety of music, took special requests, and learned songs specifically for our event. Each band member is highly talented and professional. Our guests continue to compliment us on our band selection, even weeks afterward! We highly recommend Vinyl Underground to anyone looking for a band.
- Jennifer M
BIRTHDAY PARTY (ADULT) IN WEST BLOOMFIELD, MI // 06.23.2012
The band (Chris) was very responsive and easy to work with on the pre-show details. They arrived on time and did exactly what we requested in terms of the play list. They were friendly and easy to work with. My guests were very pleased with the band--great song selection, including some great deep cuts (e.g. Beatles Dear Prudence). All in all, a great choice and we were very pleased.
- David C
WEDDING RECEPTION IN TOLEDO, OH // 05.28.2011
They were very easy to work with and amazing at our wedding! We loved their performance and would absolutely recommend them to anyone. Our guests continue to rave about them and had so much fun dancing! They were extremely entertaining, accommodating and professional. They were wonderful and would be the perfect band for any event!
- Brooke M
WEDDING RECEPTION IN DEARBORN, MI // 06.19.2010
Band was very professional, waited in hall until speeches were through. Stayed and played until guests cleared and asked if they could leave before they packed up. They learned special songs for us and just capped of the night beautifully. I would love to hire them again and look forward to hearing them play a show sometime.
- Christine H
BIRTHDAY PARTY (ADULT) IN TROY, MI // 06.12.2010
I was very pleased with the Vinyl Underground. They rocked the house (or tent rather) at my husband's 50th birthday party in June 2010. Our guests all commented on their breadth of songs and the excellent guitars and singing. I'd hire them again in a moment and highly recommend this group to others.
- Karen M
Corcovado - Jobim
Crazy - Patsy Cline
Crazy On You - Heart
David Bowie - Panic In Detroit
Don't Know why - Norah Jones
Don't Stop Believin - Journey
Dreams - Cranberries
Dreams - Fleetwood Mac
Fight For Your Right - Beastie Boys
Fly Me To The Moon - Tony Bennet
Foreplay - Boston
Gimme Shelter - Rolling Stones
Godfather Theme - Italian
Good Love - Young Rascals
Grapevine - Gladys Night
Hava Nagilia - Jewish
Heart Of Glass - Blondie
Heartbreaker - Led Zeppelin
How Sweet It Is - Marvin Gaye
Hypnotize - System Of A Down
I Want You Back - Jackson 5
Into The Mystic - Van Morrison
Is It My Body - Alice Cooper
It Had To Be You - Frank Sinatra (Version)
Jenny - Tommy 2tone
Just What I Needed - The Cars
Kashmir - Led Zeppelin
Learn To Fly - Foo Fighters
Lets Go Crazy - Prince
Let's Spend The Night Together - Rolling Stones
Lights - Journey
Like a Rolling Stone - Bob Dylan
Longtime - Boston
Love Hurts - Everly Brothers
Love Reign O'r Me - The Who
Love Shack - B52s
Magic Carpet Ride - Steppen Wolf
Mercedes Benz - Janis Joplin
Middle Of The Road - Pretenders
Midnight Train To Georgia - Gladys Night
Molly Chambers - Kings Of Leon
My Girl - Temptations
Natural Woman - Aretha
One Way or Another - Blondie
Put Your Records On - Corrine Bailey Rae
Rebel Yell - Billy Idol
Rock This Town - Stray Cats
Roundabout - Yes
September - Earth Wind And Fire
Signed Sealed Delivered - Stevie Wonder
Somewhere Over The Rainbow - Judy Garland
Stray Cat Strut - Stray Cats
Take Me Out - Franz Ferdinand
The First Cut Is The Deepest - Sheryl Crow
The Girl From Impanema - Jobim
The Ocean - Led Zeppelin
Under My Wheels - Alice Cooper
Use Somebody - Kings Of Leon
Vertigo - U2
Walking on Sunshine - Katrina And The Waves
Welcome To Paradise - Green Day
What A Wonderful World - Lois Armstrong
What I Like About You - Romantics
Whats Goin On - Marvin Gaye
When You Were Young - The Killers
With Or Without You - U2
Wonderful Tonite - Clapton
Won't Get Fooled Again - The Who
You Can't Always Get What You Want - Rolling Stones
You Shook Me - ACDC
Valerie - Amy Winehouse
Gold on the Ceiling - Black keys
Thinking Out Loud - Ed Sheeran
Uptown Funk - Bruno Mars
Locked Out of Heaven - Bruno Mars
We Are Family - Sister Sledge
Play That Funky Music - Wild Cherry
Lose Yourself - Eminem
Lets Dance - David Bowie
Brick House - Commodores
Get Lucky - Daft Punk
Harder to Breathe - Maroon 5
Yellow - Coldplay
Tell Me Something Good - Chaka Kan
Tempted - Squeeze
Reach Out (I'll Be There) - Temptations
Burning Down The House - Talking Heads
Bottle It Up - Sara Bareilles
Love Song - Sara Bareilles
Rehab - Amy Winehouse
Ho Hey - The Lumineers
Titanium - David Guetta
Somebody That I Used to Know - Gotye
When I Was Your Man - Bruno Mars
A Thousand Years - Christina Perri
Carry On - Fun
Howlin For You - Black Keys
Lonely Boy - Black Keys
Will You Still Love Me Tomorrow - Amy Winehouse
Pump It Up - Elvis Costello
I Wish - Stevie Wonder
Love On Top - Beyonce
Electric Feel - MGMT
Bad Romance - Lady Gaga
Build Me Up Buttercup - Foundations
Ain't Too Proud To Beg - Temptations
Papa Was a Rolling Stone - Temptations
Make You Feel My Love - Bob Dylan
Moondance - Van Morrison
Have I Told You Lately - Van Morrison
Are You Gonna Kiss Me or Not? - Thompson Square
Cheek to Cheek - Sinatra
In a Sentimental Mood - Duke Ellington
Unchained Melody - Righteous Brothers
In the Mood - Benny Goodman
My Way - Sinatra
You and I - Lady Gaga
Danny Boy - Irish
Faithfully - Journey
Forget You - CeeLo Green
Firework - Katy Perry
Miss You - Rolling Stones
Jump - Van Halen
Paparazzi - Lady GaGa
Get This Party Started - Pink
Ain't Misbehavin' - Fats Wallard
All Of Me - Sinatra
American Girl - Tom Petty
Are You Gonna Be My Girl - Jet
Around Here - Counting Crows
At Last - Etta James
Baby I Love You - Aretha
Baby Now That I Found You - The Foundations
Beat It - Michael Jackson
Been Caught Stealin - Janes Addiction
Blue Moon Of Kentucky - Patsy Cline
Bobby Magee - Janis Joplin
Brass In Pocket - Pretenders
Can't Explain - The Who
Chain Of Fools - Aretha Franklin
Coldplay - Clocks